Who loves dogs? Oh look! I see a lot of people are raising their hands! Excellent! Me too! See, I'm raising my hand, really high!
I have a service dog, she's my second one. Technically she's still in training, but she's awesome. She is also ginormous. She's ginormous and drooly; drooly being the technical term. The amount of drool can be bothersome in an "oh, we could fill an Olympic pool" sort of way, or she can be great and not drool, like when she's sleeping. But I digress; this isn't about her, nor is it about my aged Pekingese. This – this is about my fiercely (ironically poor choice of words) loyal rescue dog. He's an older Dalmatian/Lab mix who is… Oh, how do I say this? Special!
I was meandering around Facebook one day and saw on a local pet page that someone was sharing photos of an older dog that needed a home or he was going to a kill shelter. Well, I wasn't going to have any part of that. Surely I could give this wonderful older dog a great home for the rest of his days. Right? Right! I made dates to meet him and make sure he wasn't Cujo in a Dalmatian suit. I made another date so he could meet my other dogs. They got along great! It all seemed so perfect. I've got to say, if I've learned anything in my years on this planet it's that if something seems too perfect, it probably is. Be wary. I wasn't; I never am.
Moving forward, Rescue Dog moved in. At first I thought he just needed time to assimilate. Things at my house are different than what most dogs are accustomed to. They have cushy orthopedic beds in nearly every room, a plethora of toys, raised food bowls, premium dog food supplemented with home-cooked food and nutrient rich bone broth. They have their own door to come and go at their leisure. Some will now shout things at me about "structure" and "rules" and "pack leaders" and "dirty animals" and a lot of other things that will upset me and make me say things like: "Stop gettin' all up in my grill!" and "They have a ton of structure!" Things are done at specific times, there are rules to follow, and steps that must be taken in order for them to get things they want. Back the hell off. I don't tell you how to raise your kids, don't even begin… wait, right. Dogs – yes. I don't tell you how to raise your dogs, don't even…. Okay, I might. But leave me alone, I raised my hand, you didn't.
Back to Rescue Dog. He didn't know (and to this day does not) know how to play ball. He has seen many dogs do it and watched them revel in the sheer joy of a game of fetch. I have seen the look of utter dismay on his face. If you throw the ball to him, he watches it go by. If you roll it by him, he watches it roll by. He'll then cock his head sideways as he looks at you with his big brown questioning eyes and then turn and walk away. For the longest time after he came to live with us he was a runner. I've never lived with a runner before. For those of you who are human runners, what in God's name are you thinking? And have some mercy on the people who live with you. Again, back to Rescue dog. He would wait for the front door to be open and unguarded and then bolt.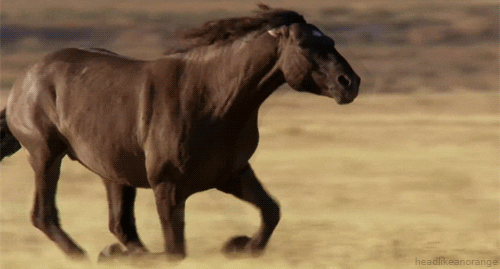 The first time this happened I was terrified! I thought he was going to run like Forrest Gump and not stop. I tried to go after him. It didn't take me long to figure out that THIS, this was his idea of fun. Um, Dear Rescue Dog, this is not how you're supposed to dog. I mean, maybe… Dogs actually do chase each other all over the place when they play, but –Nope. That whole running thing, it doesn't work for me. So, we quickly figured out I didn't like that game and wouldn't be playing it. My poor neighbors. I had to convince them not to 'play' either. Bless them. Once Rescue Dog learned that no one would play the "chase game" outside the front door he just stopped doing it. The other solution, and perhaps more aptly stated, his reward is to take him to "run and run and run". Say those words and he will head straight to the garage door. It means one of two things: he's going for a bike ride with his Dad, or he's going to the river to literally run and run and run.
Rescue dog apparently also hates cats. I'm not sure if this is true or if one of the neighborhood's feral cats is stalking him. His version: "Bark Bark, Woof, Bark, Snarl, Bark". The version I hear sounds a lot like that but I don't actually ever see a cat. I hear a yowl, I hear a scramble, and when Rescue Dog comes racing in to tell me about it his nose is sliced up pretty bad. Understand that none of the other dogs see or hear the cat. (Which is what led me to the stalking theory.) Neither of them seem to care. (To be fair, one of them is supposed to NOT care.) But Rescue dog is Always very excited, dancing around, and whining while I am trying to clean a scratched and bloody nose and calling the Vet's office to let them know, just in case we need to come in.

Since he has been here he has also been our neighborhood's version of that cranky old man yelling at kids to get off his lawn. We have a local street-walker, a haggard looking Border Collie with a checkered past. She drives Rescue Dog to distraction. He sees her and he bays like a bloodhound. At first I thought he was looking for some action, but he's (you know) fixed. No, Rescue Dog is angry. He will bay at the front windows. If the front door is open, he will announce to the world that she is out hustling. If I am not nearby, he will find me in order to convince me it is imperative we warn the neighbors to hide away their puppies. I know this is what he's upset about because all I have to do is say her name. "Yes, yes, okay, calm down honey." I've finally gotten him convinced we're not the dog police and we can't arrest her. Yes, we've talked about it. That's just how it works here.
Rescue Dog's weirdest quirk? State Farm. Yep, that's right. He has issues with them. Apparently they aren't' trustworthy. Or, knowing Rescue Dog as I do now, maybe he just has this huge concern that most people are terribly under-insured. In all honesty he reacts the same to Farmers. The commercials come on and even if Rescue dog is in a dead sleep he will wake up and become alert, he'll listen for a moment and then howl the longest, most mournful howl you've ever heard. If this happens while I am home alone it can be a bit unnerving. Allstate, Geico, Nationwide and others are all fine; it is only Farmer's and State Farm.
There is so much more, but that's okay. Rescue dog is super sweet, and he's been with us a few years now. He still ducks most of the time when I reach out to scratch his ears. That part will forever make me sad. The things that make our special, special Rescue Dog totally worth all of his weirdness is having him finally learn how to be excited when dogs should be excited. It is seeing him realize that when he is really excited and his nose touches mine it is totally okay and no one is going to hurt him. Maybe he'll never play ball or tug-of-war. But he'll know love – lots and lots of love.